Oh how I adore veils.
Long cathedral veils that billow in the breeze, vintage style mantilla veils that are eclectic and romantic, and short and chic blush and birdcage veils that are playful, whimsical, and so stylish.
And it's those last ones that we're gushing over today…
Framing the face so beautifully, these veils are timeless and versatile. They work perfectly with bridal suits, short dresses or more traditional gowns, and they can be worn with updos, short hair, or loose natural styles. Plus they're the perfect accessory if you want to look quintessentially 'bridal' without all the fuss of a longer veil.
So, to help you find the perfect veil to adorn your wedding day look, we've put together a round-up of our fave birdcages and blushers…
Now if only I could rock one of these at my desk.
1. Pretty Polka Dots

Short veil by Sibo Designs on Etsy
2. Besotted Birdcage
Birdcage veil by BHLDN
3. Seeing Stars
Glitter Stars Birdcage Veil by Crown & Glory on Not On The Highstreet
4. Crystal Birdcage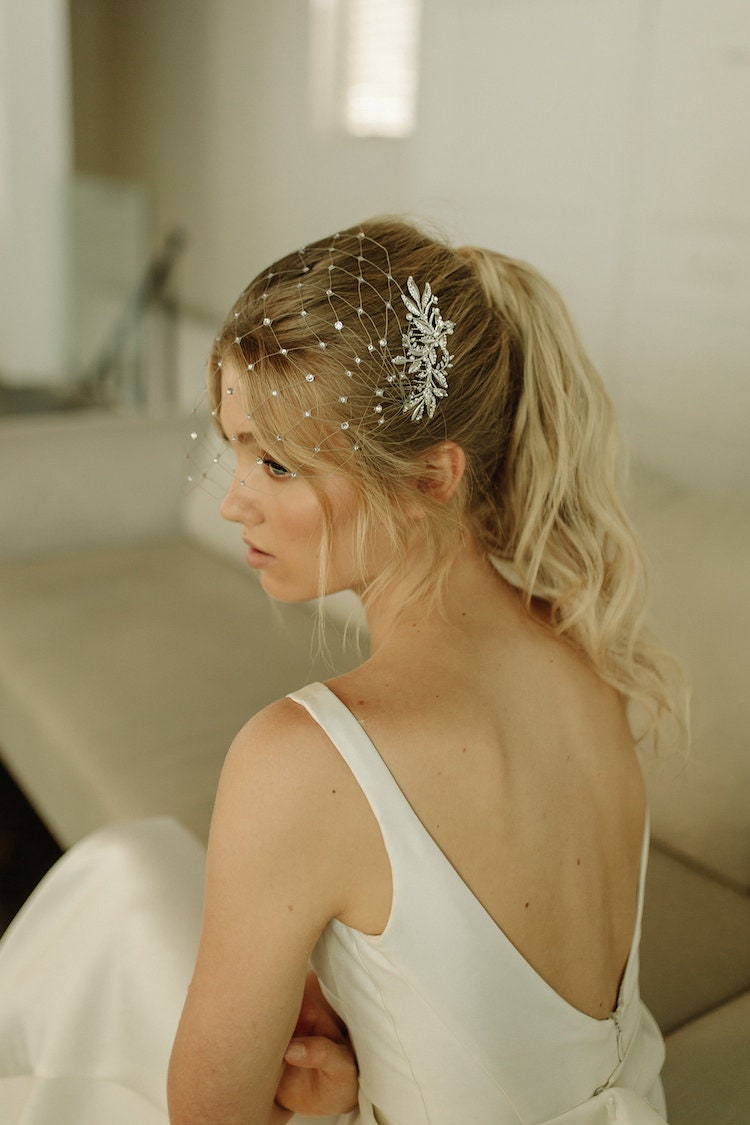 Star Gazer Birdcage Veil by Tania Maras on Etsy
5. Tulle Blusher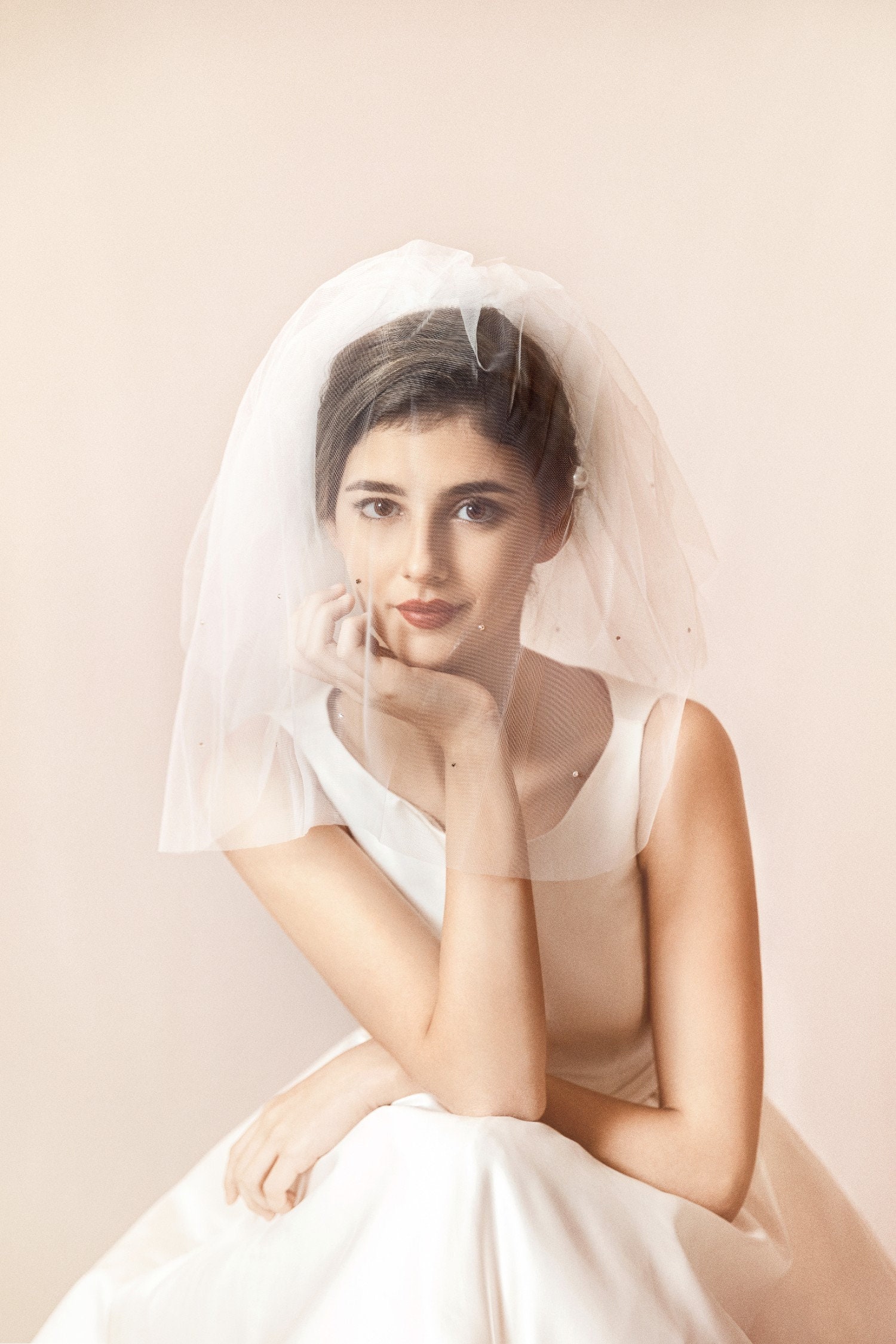 Blusher veil by White Jasmine Bridal on Etsy
6. Leaf-Trimmed Woodland Blusher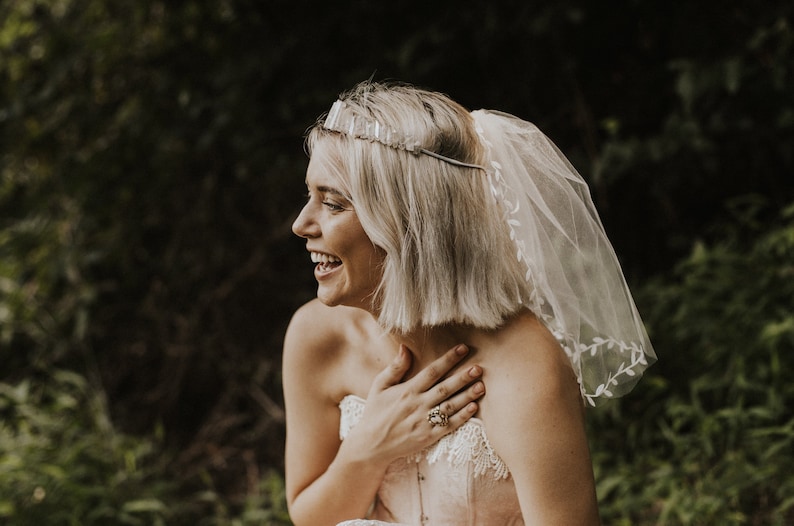 Blusher veil from Which Goose on Etsy
7. Crystal Pink
Pretty Blusher Veil by Twigs & Honey on Etsy
8. Layered Textures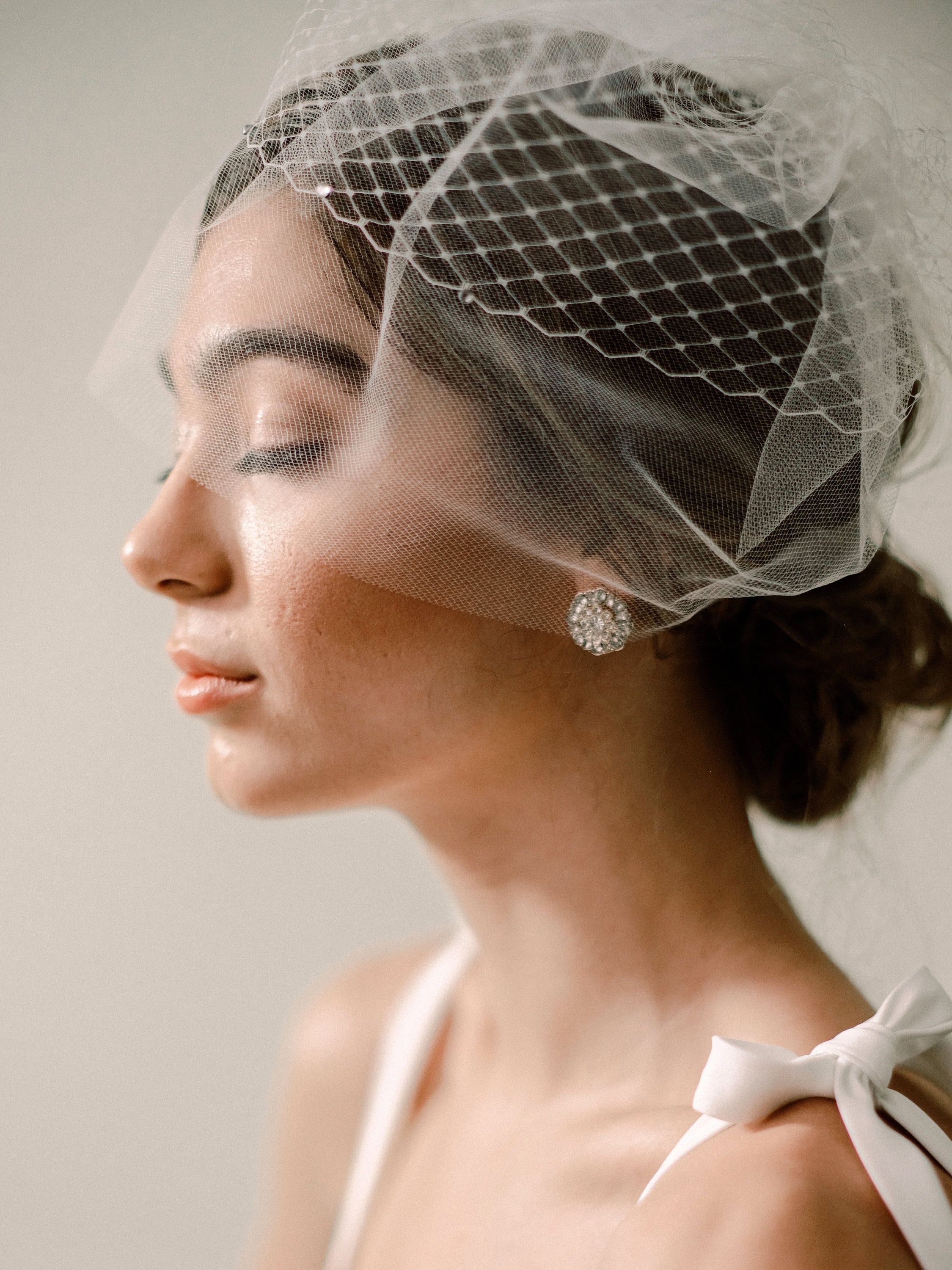 Iris Birdcage Veil by Yuri C Wedding Shoppe on Etsy
9. Blush Blusher
Blush Veil in any length by Veiled Beauty on Etsy
10. Cupid's Bow
Cute Heartfelt Blusher by Crown & Glory on Etsy
Need more veil inspiration? Find 20 unique veils you haven't seen before & shop even more beautiful veils below!