Summer sales time! It's Claire Eliza here, your fairy godmother of bargain wedding deals dishing out the periodic update of our favorite bridal fashions & accessories for your wedding – on sale RIGHT NOW!
As this low-key Spring continues into Summer, I'm still cuddling on the couch with my blanket (always freezing) & pup while helping all my bridal buddies who just realized, "Holy cow, my wedding is in a matter of months!" Fret not, I'm here to help you cash in on all the massive, clear-out end-of-spring online sales.
As seasons change, most retailers begin clearing out their unsold Winter & Spring styles, and if you do your due diligence there are hidden timeless pieces perfect for all seasons! We went through the virtual bargain bin and found a number of Summer & Fall wedding-ready gowns, bridesmaid dresses & accessories.
Given that my own wedding is over, I have to share all the great wedding-ready deals I've found with you beautiful brides & grooms (please, someone buy this $199 wedding dress!)
Here's our curated list of things we love on sale you can buy for your wedding.
1. The Perfect Bridal Jacket
Nicki Jacket by Jill Stuart $120 (on sale from $415)
2. Minimalist Flutter Sleeve
Avie Gown by Sachin & Babi via BHLDN $199.99 (on sale from $895)
3. Uhh, Valentino (Need We Say More?!)
Crepe Mini Dress by Valentino $1,100 (on sale from $2,200)
4. Dainty Bridal Flats
Aella Flats by Bella Belle Shoes $226 (on sale from $325)
5. Floaty Ballgown
Chrysa Gown by Wtoo by Watters via BHLDN $700 (on sale from $1,595)
6. Gifts for Your Girls
Pearl Monogram Pouch by BHLDN $20 (on sale from $38)
7. Boho Babe
Lilah Gown by Daughters of Simone via BHLDN $1,200 (on sale from $1,800)
8. Ocean-faring Bride
Dolce Pearl Fingertip Veil by Twigs & Honey $300 (on sale from $420)
9. Romantic Heels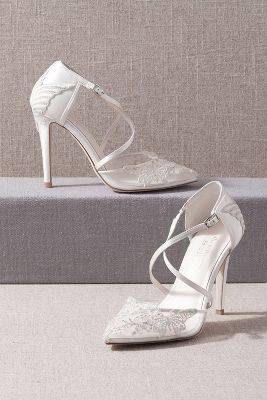 Alsace Heels by Bella Belle Shoes via BHLDN $234 (on sale from $335)
10. Blush Beauty
Orchidee Dress by Mywony Bridal via Etsy $818.40 (on sale from $1,364)
11. Couture High Low Skirt
Akvile Lace Wedding Skirt by Jurgita Bridal via Etsy $1,154.57 (on sale from $1,443.21)
12. Modern Sandal
85mm Katie Sandals by Alexandre Birman via Shop Bop $416.50 (on sale from $595)
13. Flirty Fun
One Shoulder Cocktail Dress by Marchesa Notte via Shop Bop $247.50 (on sale from $495)
14. Beach Beads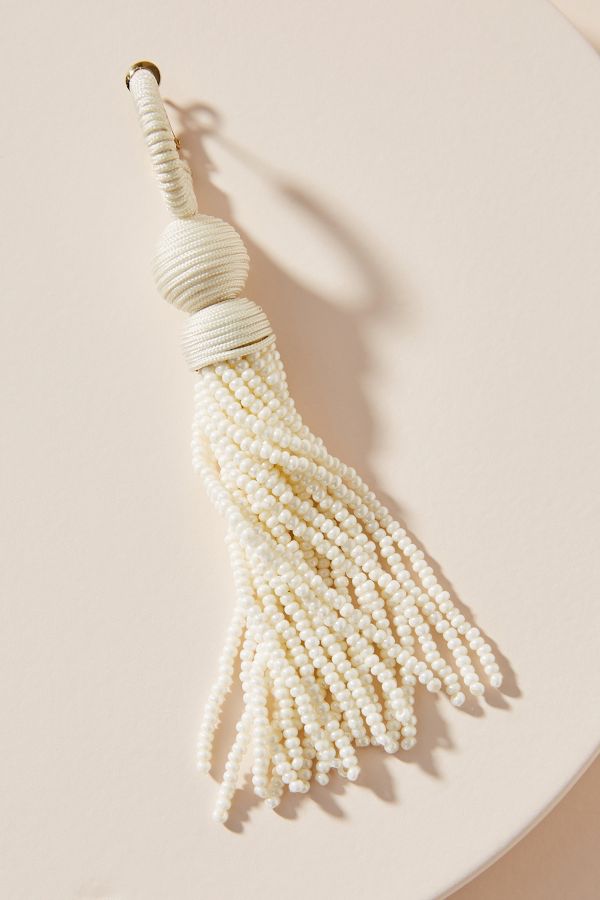 Tassel Earrings by Deepa $39.95 (on sale from $58)
15. Juliet Cap Veil
Amelia Cap Veil by Jurgita Bridal via Etsy $400.57 (on sale from $500.71)
16. Floral Whimsy
Embroidered Gown with Floral Chiffon Flowers by Marchesa Notte via Shop Bop $657 (on sale from $1,095)
17. Playing Dress-up
Sorrento Overskirt by Emilia Wickstead $802 (on sale from $2,005)
18. Pretty Peplum
Peplum Hem Slip Dress by Marques'Almeida $370 (on sale from $740)
19. So Glamorous
Cowl-neck Charmeuse Gown by Marina Moscone via MATCHESFASHION $782 (on sale from $1,564)
20. Lovely Lace
Lace Panelled Dress by Mr. Portrait via MATCHESFASHION $315 (on sale from $630)
Still shopping? Here are our favorite places online to buy your wedding dress, where to put together your bridal party looks, online shops for veils & accessories and even your groom's attire.